🐾️ JUNE PET OF THE MONTH 🐾
Meet Muffin!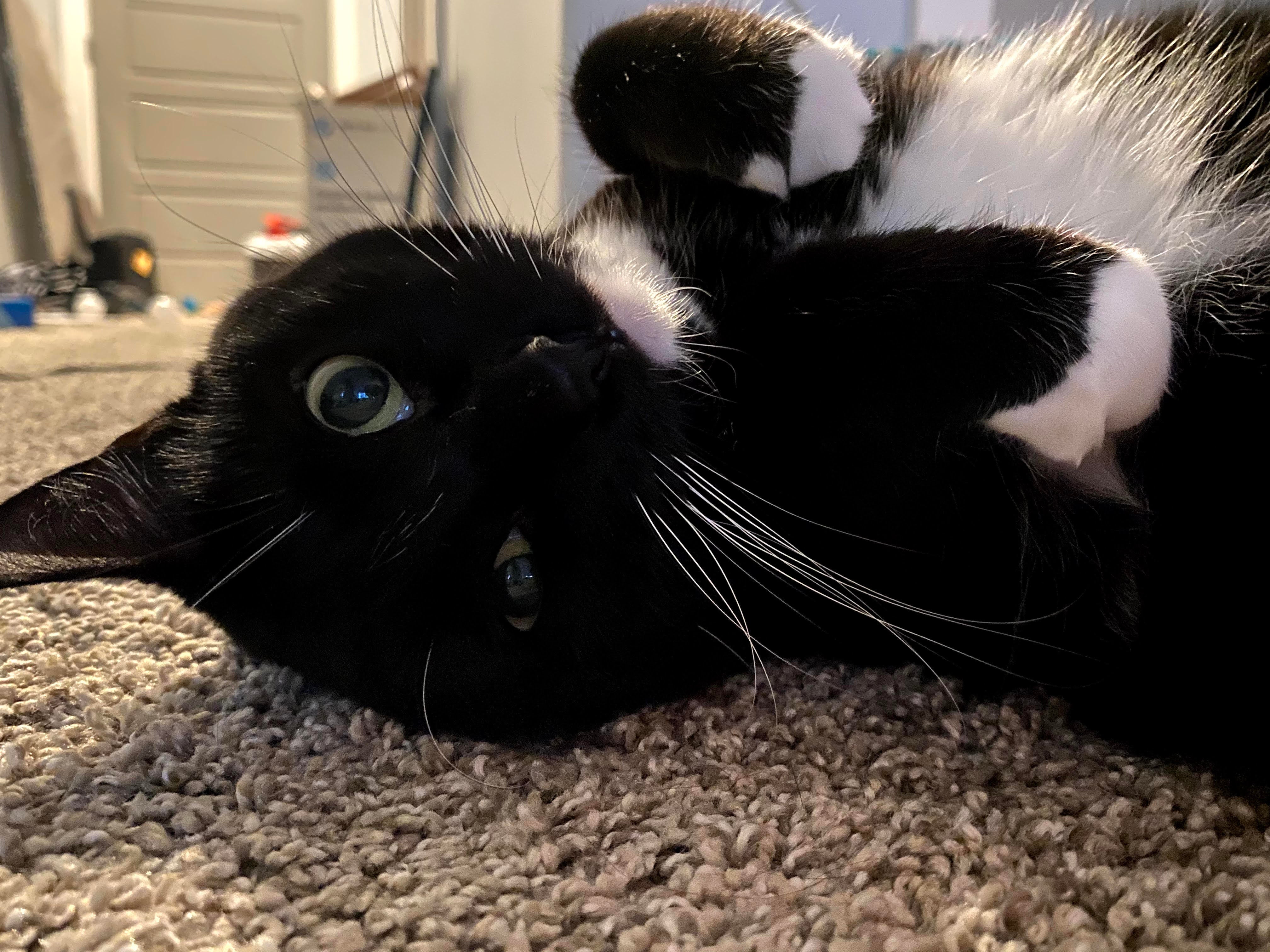 Muffin is a 8 year old, female, black + white tuxedo kitty who is a newer patient at PVVC + has been coming to see us since April 2021. We've formed a quick bond with this sweet (but spicy when she wants to be) kitty + wanted to honor her as our June Pet of the Month! Muffin was brought in to us because she was urinating outside the litterbox and her owners were concerned. After Dr. Koonce completed an exam + ultrasound on Muffin, he discovered a bladder stone that was causing the issue. A few days later a cystotomy surgery was performed to remove the bladder stone and have Muffin feeling better than ever. We are so glad to have Muffin as a PVVC kitty patient and so thankful to have her parents, Mara + Dan, as clients! June is also National Adopt-a-Cat Month so we wanted to highlight a feline that was in need of a FUREVER home + got an AMAZING family! Continue reading to learn more about Muffin!
Favorite Treat: Meaty Sticks - it's the only way to trick her and her genius brain into taking a pill
Favorite Toy: a rainbow filled with catnip + yes, it is as cute as you are imagining it to be
Favorite Activities: picking on her little brother, Ser Pounce
Muffin's Adoption Story: We were told she was found in the parking lot of a supermarket when she was just a few weeks old. Muffin's mom saw her one day at a local pet store looking for a forever home and fell in love instantly. Muffin was perfect in every way and has been living with us rent-free since then!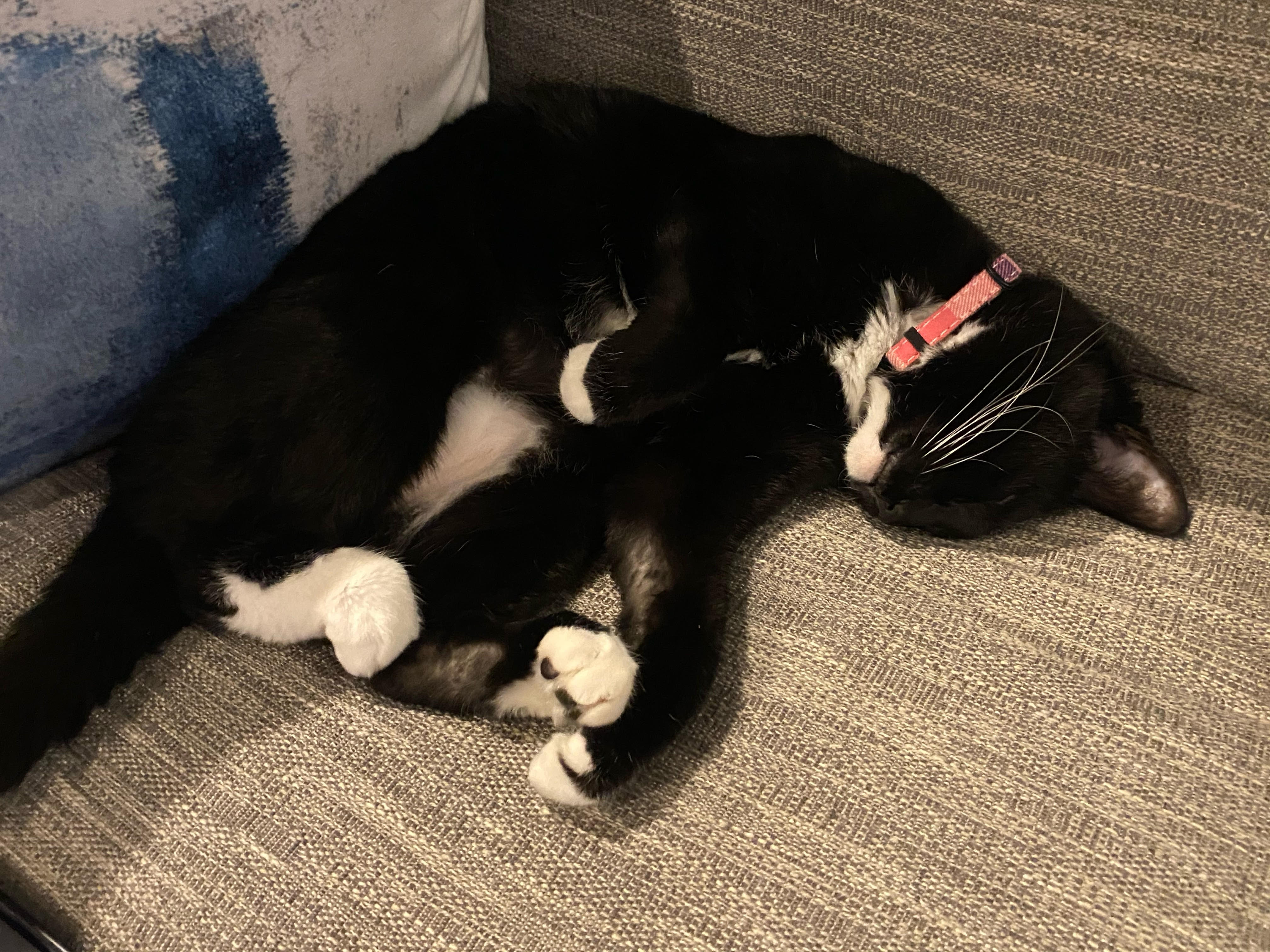 From Muffin's Mom + Dad: "Muffin is a newer patient, but has earned an early reputation as a "challenge" - she gets a lot of anxiety about the vet and can be a bit 'extra' on the days she has appointments. PVVC have worked so well with her, helping her be comfortable enough for a physical exam/lab tests that indicated she
would need surgery to remove a bladder stone. Muffin has been recovering spectacularly and we keep reminding her to write a 'thank-you' note."