🐾 April Pet of the Month 🐾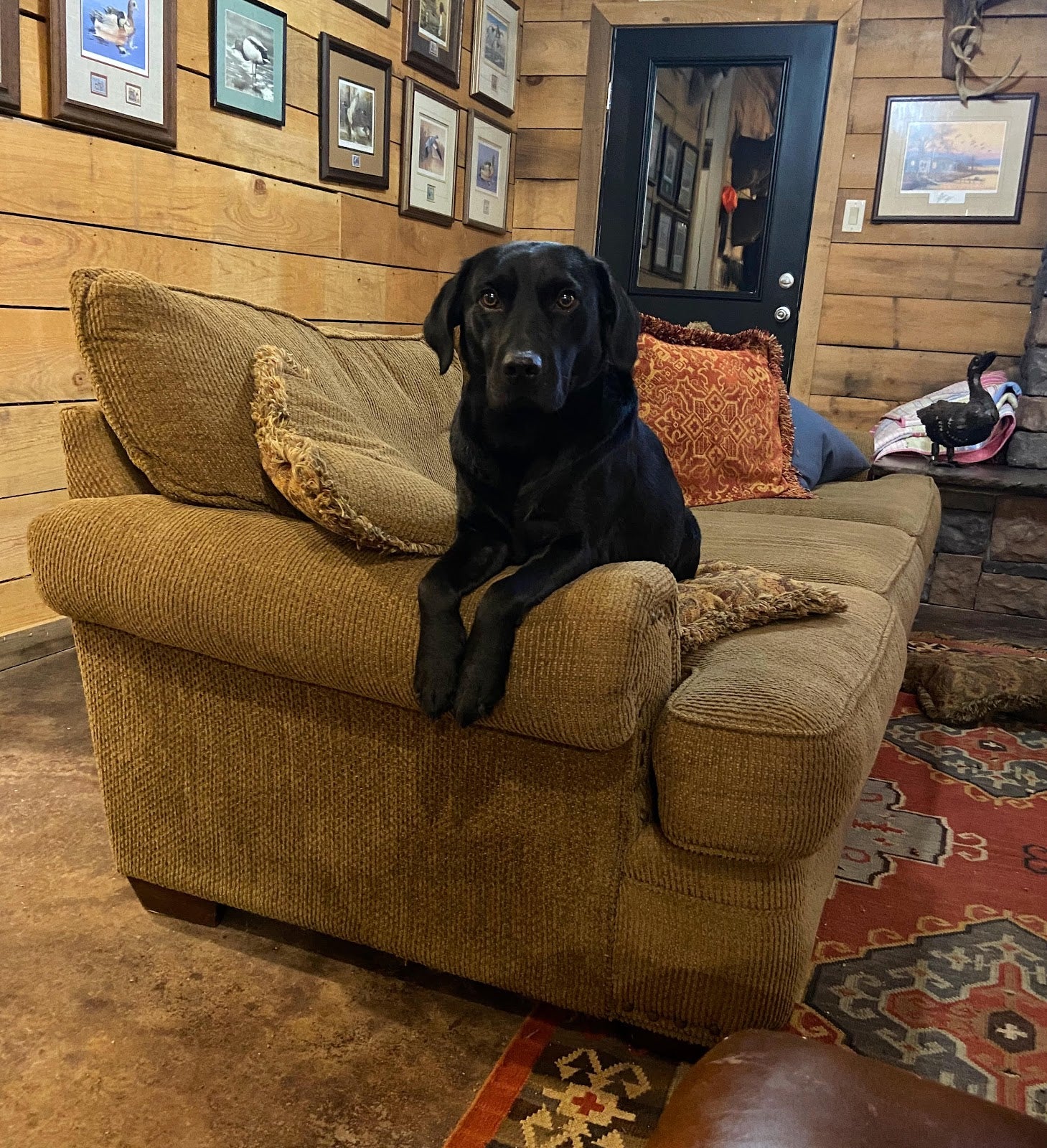 Meet Red!
Red is a 3 year old, male, black British Labrador + he is our PVVC April Pet of the Month! British Labs are less common here than the extremely popular American Labs - but just as SWEET! British Labs like Red are shorter, slimmer, and have finer features than American Labs. We met Red in 2017 when he was just a puppy and have LOVED getting to watch him grow up and become such a well trained and handsome dog! Red spends LOTS of time visiting our PVVC Pet Hotel when his parents are out of town. Red stays here with his doggie brother, Moose, and has stolen all of our staff members' hearts. We claim them as some of our VERY FAVORITE PVVC boarders!
Another reason we have chosen to highlight Red this month is because in the Veterinary world, April is Heartworm Awareness Month. Heartworms (or Dirofilaria immitis) are parasites that can be transmitted by mosquitoes and if left untreated, can cause some EXTREMELY serious health issues including cough, lethargy, weight loss, difficulty breathing, and heart failure. In November 2020, Red was diagnosed with heartworms, thankfully his parents were quick to start the treatment process. Red received doxycycline, two immiticide injections, and months of kennel rest, but he is now heartworm negative and feeling great! Red is on Proheart (our AWESOME heartworm prevention shot) to keep him healthy + heartworm free!
From Red's Parents: "Red is by far the most affectionate dog we've ever owned! His favorite toy is a stuffed lamb and favorite activity is going on hunting trips. Pleasant Valley Vet Clinic and the doctors here are great! They've done so much to help Red with his heartworms."